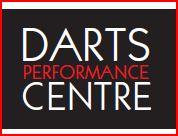 The final week of the league format of the Premier League is upon us! By the end of Thursday night all the "home and away" fixtures will have been completed. I was contemplating this whilst updating the stats from last week and it made me wonder what the head to head results from all the completed double headers could tell us.
After trawling through all the completed head to head games (each player has played 6 'home' and 6 'away' games) I did make one significant discovery! This was that I really must get myself a "proper job", one day...
I first looked at how many of the head to head matches played so far had the same outcome (win/win, draw/draw, lose/lose). For example: Andy Hamilton V Adrian Lewis ended 7 -7 and the rematch Adrian Lewis V Andy Hamilton ended in a 8-4 win for the Hammer; a different outcome for this example.
In fact out of the double headers so far only Taylor has consistently won both the home and away leg (but then you knew that already). Out of his six double headers he has matched the result in five matches, all wins for The Power! Painter is next with three-losing both matches to Taylor and Barney but beating Anderson home and away.
The only other statistic that stirred any interest in me was that Jackpot has not had one identical outcome in any of his head to head games so far. The Wizard may be interested in this stat as he beat Lewis first time round! A lay of Whitlock on the exchanges looks the call.
As this did not yield any particularly interesting data (other than the Lewis stat), I looked at whether the head to head matches mirrored the amount of legs that were played in both games. I used the 12.5 legs (under/over) figure that most of the bookmakers use for this market.
Out of the six head to head matches played so far James Wade has matched the amount of legs played in five of his six double header matches. The home and away legs played were over 12.5 legs in three games and other two corresponding fixtures were under 12.5 legs both times. Next on the list is Barney with 4 of his double headers having matching over or under 12.5 legs (3 over and 1 under) and Taylor also on 4 (with 1 over and 3 under).
Wade and Barneveld are head to head on Thursday and their corresponding game was a 14 leg thriller. Over 12.5 legs may be worth an investment.
Last week we suggested that Lewis to top the 180 market was a decent bet. He only hit one and three players tied for the award all on a rather feeble 3. When we saw Lewis at a miserable and miserly 9/4 to top the charts this week with Sky Bet we decided to investigate further.
Lewis has been the outright winner of this particular accolade three times out of the thirteen weeks, but 9/4 pah! Oh yes he did tie once too! However, Hamilton and Wade have both won the market twice and tied once as well. There is something else you should know. Out of the 10 weeks when there has been an outright winner of the most 180`s market, the winner came from a match lasting 14 legs six times and twice from a 13 leg game.
Lewis is playing an already qualified Whitlock. Barney and Wade, Hamilton and Painter are playing crucial eliminators. Add in the Wade/Barney stat (as above) and the bouncebackability of both Hamilton and Painter, I would look at both these games as more likely contenders to go the distance than the Lewis match. With Wade at 8/1, Hamilton at a great value 12/1 and Barney at 7/1 you can have a slice of all three and still profit!