We suggested recently a more deliberate approach to throwing your darts (in particular the first) could pay dividends. It seems Colin Osborne and Paul Nicholson may have been thinking the same thing! Osborne was assisted by the unfortunate meltdown of James Wade with what looked like symptoms of his much publicised fight against his demons. Nevertheless, "The Wizard" looked far more deliberate in his action and much more self assured than he has done recently. He looked like he knew where the final destination of his thrown dart would be.
Paul Nicholson also focused on playing darts and not trying to add more Twitter followers to his account or keeping his marketing manager happy. Rodders has been explaining how dart players need to "keep it simple" and Paul Nicholson did just that. He discarded the hype and despite one glaring error played very well.
Another player who surprised a few darts fans last night was Steve Beaton. He has the class we all know that but even his most ardent fan will admit he has been inconsistent of late. Beaton has a very nice smooth and uncomplicated action which we also discovered matches his golf swing. He put his swing to good use winning some money from Rodders on the golf course yesterday too.
We have been long advocating the need for dart players to use the technology golfers take for granted to analyse their throw and tweak any areas that can cause a problem. My colleague Andy Humphrey studied golf mechanics as part of his degree course and as a dart player of long standing has easily transferred his technical analysis of golf to darts.
The reason I mention this is that excluding James Wade there was a lot of chit-chat about the mental side of the game last night. Yes it is important, yes the correct mental approach can be the difference between getting over the line before your opponent but the technique and the mental side are linked. I would also suggest with the mental side following a polite distance behind an ideal technique. There is no point being as "cool as a cucumber" if your action keeps letting you down! I am sure we will return to this point later this week!
On the prediction side of things Brendan Dolan our 125/1 shot is still going strong. Whitlock crashed out but our two other recommendations, Dolan to beat Anderson and Ian White to beat Barney came through!
Tonight I quite like the look of over 16.5 legs at 4/5 with Sky Bet for the King V Chisnall best of 5 sets game. Mervyn is getting back to his best and they will both give each other chances by missing doubles. You can get 13/8 on the match going to 5 sets but the insurance with Sky Bet is that if either player wins 3:1 there is the possibility that the 17 leg mark is breached.
We do have our 125/1 Dolan bet running but the 4/5 for him to beat Van de Voort is tempting. William O'Conner may feel that he let Vincent off on Monday night and I can't see the more reliable Dolan dong that if Van de Voort can't up his game. With Brendan's starting double stats of 48% and finishing doubles at 55% compared to Vincent`s 37% starting and 30% finishing there will need to be yet another majestic swing for the Dutch star to prevail.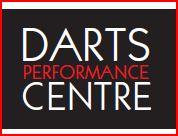 The Darts Performance Centre is a resource to assist dart players of all standards play better darts. The site is arranged as an on-line coaching manual. There is advice on technique, nerves, psychology, goal setting, practice games, an area to log your statistics and an interactive area where your darting questions are answered by two sports scientists, one with 30 years dart playing experience! Membership is just £25.00 per annum.