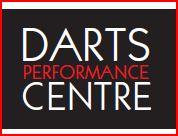 In our preview of the Grand Slam we likened the diverse mixture of players to a fantasy football competition. In your fantasy football team you have a handful of great players, some with the potential (you hope) to come good and some hapless individuals to make up the numbers. Our football fantasy analogy seems to be an accurate one!
Painter, he is your reliable tough tackling midfielder type, say Charlie Adam. They both show a touch of class from time to time too! Painter overcame Winstanley, Deano unfortunately played the role of the misfiring striker, time after time missing the target to end on a 27% doubles rate.
The BDO boys didn't fare too well in the next two games. Waites showed enough to believe he still has a chance to qualify but King V Dekker was embarrassingly easy for Mervyn!
Hankey had to resort to pretending the crowd were distracting him and a feeble attempt to wind up The Thorn by ushering him off the oche. I am not sure what player you can liken Hankey to; he would definitely play on the right wing though.
His flawed oche position combined with his poor finishing resulted in an easy win for Thornton. Some diehard Hankey fans argued that he did have darts at the double virtually every leg. This is true but when you examine the facts, these attempts were at, 116, 130 and 140. When he did have three darts at tops and three at ten he fluffed it.
Van Gerwen rapidly disposed of Beaton and Taylor did the same to Stompe. Stompe has not been around the PDC circuit for a few months. He has gone back to basics, playing pub darts in Holland to get some confidence back. I am not sure about this plan. If Andy Murray for example was playing poorly would he go off and thrash some grass roots players to get his confidence back?
I don't think he would. Just starting to win matches again against inferior opposition is not the key. You have to deal directly with whatever it is that is causing the loss of form. Otherwise all you are doing is reinforcing whatever the problem is and when you come back to the higher level of the game nothing has changed.
Stompe may be better advised to do some work on his technique. His third dart seems to be a particular issue; he does a little "bunny hop" as he releases the dart. In some ways taking a break from the game as you try to sort out any technique issues is also the best option. You alleviate any compulsion to go back to doing what you have always done as your "autopilot" can kick in during a match ruining all the work you have done on any changes you have made.
The two young lads out of the academy were up next, the Arron Ramsey and Leighton Baines of the PDC, Hubbard and Monk. Hubbard lost 5:2 to The Wizard and Monk turned over Wade 5:1. Wade is clearly not 100% and arguably the decision to go ahead and play matches is, as his walk on song says, bonkers!
From a betting perspective the round robin format is a great guide to help with selections. The losers from each group last night play each other and then the winners.
Betting
Waites is a best price 5/9 to beat Co and Beaton 4/7 to beat Hankey. On the evidence of last night they are worth considering. Hubbard V Winstanley is an intriguing match. If Deano keeps misfiring Hubbard is in with a shout of getting his first grand slam victory. Perhaps hold off until all the handicap prices are fully available, that may be the way forward.
This afternoon the players in the lower half of the draw get started. The 4/6 on The Hammer at -2.5 legs against Bates looks tempting. This means Bates has to win three legs to scupper the bet. He hasn't managed to win 3 legs in 3 matches yet. He lost 5:0, 5:1 and 5:1 last year.
Finally a mention for Peter Manley for the most one eyed idiotic comment ever heard during sports commentary! He claimed in his day players never missed doubles, adding as what he must have believed was indisputable evidence," players like Keith Deller"!
Bonkers!
..........................................................................................................
The Darts Performance Centre is a resource to assist dart players of all standards play better darts. The site is arranged as an on-line coaching manual. There is advice on technique, nerves, psychology, goal setting, practice games, an area to log your statistics and an interactive area where your darting questions are answered by two sports scientists, one with 30 years dart playing experience! Membership is just £25.00 per annum.