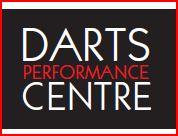 We mentioned in our Grand Slam preview that the group of players were a diverse bunch and all with a mixture of current form and other trials and tribulations to cope with. Nevertheless, that doesn't necessarily mean it is going to be any easier selecting any winning bets!
The Champion
Taylor is a best price 7/4 with Victor, does that make you purr like a **** cat? No me neither. But it is not that long ago that you would have been hunting down the back of the sofa for every last penny to lump on The Power at 7/4. Of course come next Sunday night we may be kicking ourselves for not fishing out the dusty pound coins and investing in Taylor to come right back into form.
One good reason for not backing The Power is the top half of the draw looks a minefield (Groups A,B,C and D). From a form point of view, The Wizard and Mighty Mike are arguably the top two at the moment. They can swerve each other until very late in the tournament. The early 12/1 for Whitlock has long gone but currently the odds 10/1 (General) for The Wizard and 12/ 1 at SkyBet for van Gerwen and they are both worth considering each way.
Also in the top half is James Wade. Obviously usually a potential winner of any tournament but only a watching brief due to his well publicised illness. Scott Waites is probably the best of the BDO bunch in the top half. He has found some form in recent times and has Grand Slam pedigree of course! He is 50/1 to win it, the odds may seem generous but his form has been erratic. Thornton, King, Winstanley, Painter and the youngsters Hubbard and Monk make for a really tough route to the final for this section.
Lewis and Anderson are paired together in Group E but can anyone say with any confidence how these two will fare? They have both had difficult seasons, personal issues and other distractions. I would suggest a watching brief on these two as well. Not least as the wily John Part and the crowd favourite and BDO stalwart The Silverback are in the same group, so one or both of them may not even survive the first hurdle! If you are braver than me Lewis is available at 9/1 (General) and Anderson at 20/1 (General).
Barney is also at 20/1, good luck with that! If Lewis and Anderson are out out of sorts this may open the door for one of the outsiders in the bottom half to make a bid for a final place at least. You can have: Newton at 25/1, Jenkins at a generous 50/1 and the Hammer at 33/1. The Bull can beat anyone and at 50/1 you could get a thrilling roller coaster ride for your £1 each way!
The Lakeside champion Christian Kist is also in this side of the draw. In the form he showed at the BDO World Championships he could be a contender, no doubt. However, limited appearances on the BDO circuit, albeit with some good form in the last couple of months, means it is going to be a massive task for him to prevail. At 50/1 it is tempting but I would prefer to see him in action before investing.
Also in the bottom half are two other BDO players. Wesley Harms is a good player, from a performance point of view look out for his gloves and "sticky fingers". Martin Phillips is well known at the Grand Slam, a Welsh legend and cracking player on his day, they are both capable of causing an upset and Newton and Jenkins will need to be at their best!
On current form it is tough to choose between Whitlock and Van Gerwen coming out on top. If like me you can't split them, you can back them both each way and still profit!
.................................................................................................................................
The Darts Performance Centre is a resource to assist dart players of all standards play better darts. The site is arranged as an on-line coaching manual. There is advice on technique, nerves, psychology, goal setting, practice games, an area to log your statistics and an interactive area where your darting questions are answered by two sports scientists, one with 30 years dart playing experience! Membership is just £25.00 per annum.