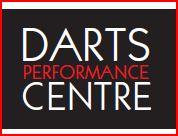 Our "MoneyBall" blog this week has a "Reality Test" for all wannabe pros and ask if things are about to get worse for Anderson!
Over the past two weeks we have been analysing some of the data from this season's Premier League to see if it could point us in the right direction in some of the betting markets available for the darts. As I was sifting through the spread sheets this week I was considering other uses for all the statistics I have to hand.
One thought struck me and I have dubbed it "The Reality Check". Every January the PDC seduce hundreds of dart players with the prospect of sharing the spoils of the multi million pound industry that is professional darts. This also leads every year to players having invested a few hundred pounds staggering away (some literally) from the event dazed and bemused after failing miserably to get anywhere near qualifying. This is of course against other PDC "wannabes" not the ones who have already qualified and are laying in wait for the "new boys"!
Our "Reality Test" may seem harsh to some when you see the criteria. However, if any player is really aspiring to share in the millions of pounds in prizes the PDC have to offer they are going to have to beat the best players, aren't they? On the face of it you could put up a convincing argument, that at the start of the Premier League the players involved were the best eight in world darts. (Yes there are some great BDO players I agree but let's go with this argument for the sake of the blog).
Our "Reality Test" looks at how many darts the players need to win a leg during the Premier League this season. The most important (and only really) criteria are that winning legs will be split as follows:
9 Darts, 12 Darts or fewer, 15 Darts or fewer, 18 Darts or fewer, 21 Darts or fewer, 24 Darts or fewer:
Number of Darts Number of wins
9 Darts 1
12 Darts or fewer 85
15 Darts or fewer 287
18 Darts or fewer 134
21 Darts or fewer 32
24 Darts or fewer 2
Total Legs 541
Therefore out of the 541 legs played out in the Premier League thus far:
69% of winning legs have been in 15 darts or fewer! Does that make your eyes water?
If you hit an 18 darter your chance of winning a leg is just 31% and if you add the 18 darters to the 15 darters or fewer the win % goes up to 94%! Yes 94%. Anything over 18 darts then you have just a 6% chance of gaining a leg against these top players!
If you are planning to go to Q school next year please do get your pad and pencil out over the next few months and start scoring how many darts it takes you to win a leg!
Lewis V Anderson
Another aspect of statistics is they have no qualms when it comes to hitting a man when he is down. Last week Kevin Painter beat Gary Anderson and bearing in mind the statistics we have just produced, the "form" of Anderson makes interesting reading.
The legs Painter won against Anderson were in:
16,18,11,18,17,19,17 and 21darts
Painter only won one leg in the standard 15 darts or fewer (69% of winning legs). In the remaining seven winning legs five were in the 18 darts or fewer bracket (31% of winning legs )and the remaining two were in the 21 darts or fewer bracket (6% of winning legs). Anderson's poor form allowed Painter to defy the statistics.
On the other hand Lewis`s, (Anderson's opponent on Thursday) winning legs last week were in:
13,16,13,13,13,12,14,16 – A classic Premier League performance- 6 legs in the standard 15 darts or fewer and two in 18 darts or fewer. If similar form is repeated by Lewis and Anderson on Thursday then the inference is that Lewis should win, with quite a bit to spare.
Mind you Chelsea played with ten men against the "best football team ever" last night and got a result, sporting miracles do happen but I fear for Anderson on Thursday, it could get Messi!