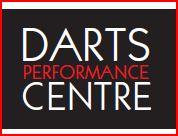 If you tuned in last week you will recall we looked in a different way at the 180's hit in the Premier League. We pointed out that Taylor was more prolific at hitting 180's than Barney despite Barney actually having the higher 180`s total of the two. Therefore Taylor should be backed in their head to head. We highlighted that Wade was more prolific than Anderson and we hinted that there was also a case for Hamilton to be backed to hit more 180`s than Anderson! All three predictions proved accurate!
Once again Anderson is odds on favourite to win the 180's market against Painter. You can back Anderson at 10/11 at Ladbrokes but 8/13 and 8/11 is more prevalent. We would not be flagging this up if Anderson had performed better last week. In his 24 legs though (he played twice) he could only muster four 180's. This has brought the statistic we discussed last week (how many legs a player needs to hit each of his 180`s) within touching distance of "The Artist". Anderson is hitting on average a 180 every 5.08 legs and Painter every 5.25!
With the statistics so close, the fact that Anderson looked as if he would rather be anywhere else than on the Premier League stage (and who can blame him after the recent events in his life) and with "The Artist" determined not to finish bottom of the heap and having hit five 180's last week, he may be worth a small investment at 9/4 to win this particular market. The 5/2 available earlier on in the week has vanished!
The 11/8 William Hill are offering for Lewis to bag more 180's than Taylor has a sniff of value but two things put me off; back against Taylor at your peril and Lewis has been unreliable this year so far.
Another market we have been looking at is the number of legs in a match. The bar is set at 12.5 legs, you can go over or under. Top of the "over" table is Barney. Seven of his ten games have gone to over 12.5 legs. If you extract the two games Raymond has had against his nemesis Taylor this leaves eight matches and only one has been fewer than 12.5 legs! Barney's opponent is Whitlock, he is on 6 under and 4 over, five under and 4 over if you discount his game against Taylor and these two shared a 7 all in week 1.
Hamilton V Wade also looks like it could go over 12.5 legs. Hamilton is another "over" expert! He has gone over 12.5 in 70% of his games. His opponent "The Machine" has gone over 6 times and under 4-if you discount the Taylor game it is over 6 and under 3.
We reckon both these matches could go over and they are best priced 4/6 for Barney/Whitlock and a slightly better value 10/11 for Hamilton/Wade. Maybe pop a £1 on the double and sit back and relax because it doesn't matter who wins as long as the loser of the match gets at least 5 legs!