Last week I hired the DVD Moneyball. It is the story of the manager of a baseball team who turns the world of baseball on its head by hiring players based on their statistical performance in the crucial areas that were identified as absolutely key when trying to win baseball matches. I admit you may not rush out and hire a copy after that description but it really does have some brilliant and funny characters, it is also a true story and one that indirectly set me on the path to creating the Darts Performance Centre.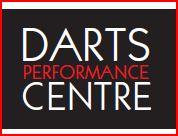 Billy Beane (Brad Pitt) is the manager of a low budget baseball team who overrides the long established tradition in baseball of signing players recommended by his scouts. The scouts, who base their recommendations on absurd criteria such as how attractive the potential new signing's girlfriend is (if she's only a 6 this means the player is lacking in confidence, a 9 on the girlfriend scale means he is high in confidence) are replaced by a baseball loving "statto", Peter Brand . The "nerdy" Peter and the "cool" Billy Beane form a formidable partnership buying up the unwanted and discarded players from other teams on the cheap and by doing so create an over achieving team on a miniscule budget when compared to the rich clubs they are up against and frequently beat.
The big idea is to find value in people using hard facts and stats. Statistical analysis is used in a number of ways in sport, bookmakers, for example, analyse an event before they set their odds for the punters and the punter then searches for a market where the bookmaker has perhaps over or under estimated the likely outcome. Using darts as an example I was looking at the 180`s hit in the Premier League market and it reminded me that last year we looked at this statistic in a different way. We calculated how many legs each player needed to hit a 180 as opposed to just the total amount they have hit.
A good example of the benefit of looking "below the surface" is you may find the same value Billy Beane and Peter were seeking. For example Taylor has hit 35 180`s this season, Barney 36! So Barney hits the most 180`s right? He has but Barney has played an extra 13 legs to get just one ahead due to Taylor's thrashing the majority of his opponents. So on a leg basis Taylor throws a 180 every 3 legs, Barney needs 3.27 legs to hit a 180. So in a match between Barney and Taylor you may plump for Raymond in the 180`s market as he has hit the most out of the pair, in reality you should be backing Taylor as he is the most likely winner based on the fact he needs fewer throws of his darts for every 180 he scores.
Taking this forward to tonight's matches I noticed that Anderson was odds on favourite to hit the most 180's in both his games tonight. If you look at the stats however there is a persuasive argument he could lose in this market in both his games. Maybe Anderson is being "over estimated" due to his reputation as opposed to the facts. On his day "The Flying Scotsman" is the best at grouping his darts in the treble bed, no question about that, it's just he hasn't had "one of those days" for a while now.
The best case is for James Wade. He has hit 28 180's compared to Anderson's 22. However, Wade has played 18 more legs (Anderson skipped a week) but he is still more prolific, James needs 3.92 legs for every 180 he scores and Anderson needs over 4 (4.18) legs for each one of his.
Arguably there is some value in backing Wade at a standout 9/4 to hit the most 180's. I am going to have a £1 on it, not because of the statistics mind but because of "The Machine's" girlfriend, a definite 9!