Current Bank: $1349,34 (+581,48% profit)
Start Bank: $198,00

Mr. Kelly's Bank: $148,13 (+640,65% profit)
Mr.Kelly's Start Bank: $20,00

Trader Phil's Bank: $89,34 (-10,66% profit)
Trader Phil's Start Bank: $100,00
---------------------------------------------
Hi Everyone, I'd like to welcome my old friend, Trader Phil, to join this blog and help me on my quest to reach Florida.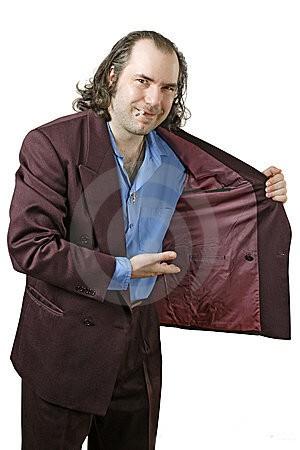 Phil has a unique hybrid approach to betting and trading. He likes to lay horses early in the betting at a price he likes. If the horse drifts in price, he greens it up for a profit before the race and walks away to the next race. If the price drops below what he laid it at, he leaves it to run.
As Phil explains it, the actual value between early prices and steamers is very little. Steamers win only slightly more than drifters. So, Phil greens up and profits whenever he can and leaves the steamers to run. The green-up trading profits build up over time while the runners that are left to run rather "even out" between winners and losers over time. Hmmn...I'm only going to give the guy $100 and we'll see if he can do anything with that. Let's see if this strategy can keep Phil dressed in the sharp style he enjoys so much.
So, I have lent Phil a start bank of $100 from my reserve bank of $684. He uses full-Kelly staking for his lay liability and he will green-up all drifters before the race. So, he's not exactly a trader, but he is not a pure gamber , either. He's rather a hybrid better.
Good luck, Phil, welcome aboard!
---------------------------------------------
Too bad, Phil hit a loser on his last play of the day and took him from a 20% profit down to a 10% loss. I am a few bucks short of my all-time high, and am still closing in on the third doubling ($1600).
Trader Phil's Results today (his first day on the job!) a loss of -$10,66
Runner Stake Odds Liability Green Up Result
Downward Spiral $14,55 1,55 $8,00 $0,60 $0,60
Bobby Donald $8,12 2,7 $13,80 $8,12
Long Journey Home $12,70 2,4 $17,89 $0,10 $0,10
Captive Audience $7,37 3,8 $20,68 $7,37
Miss Champagne $10,65 2,2 $12,78 -$12,78
Sparkling Air $6,89 3,85 $19,64 $6,89
Across The Rhine $8,06 3,6 $20,96 -$20,96
---------------------------------------------